Our services
We all need a bit of extra support sometimes to help us get over those bumps in the road. We can help you improve your mental health, physical health and your wellbeing.  Whether you need help in a crisis or want help with something in particular like stress, anxiety, depression, money worries, trouble sleeping or anything else – we're here for you.



Who we help
We're the support service for automotive people. If you work or have worked in the UK automotive industry, we're here for you and your family dependants.
Depending on the support you need, we will ask for proof of your industry connection.  If you would like more information, check out our eligibility criteria. This gives you more information on who we can support and how you can prove you work or have worked in the automotive industry - find out more.
How we can help
We understand that everyone is different and may need different levels of support from others. That's why we offer a range of support options. We also work with each person to tailor their support.

We can help you overcome obstacles and challenges at any stage of life. Whether you need support to get through a crisis or some advice and tips to help you improve your health and wellbeing. If you're worried about your physical health, mental health or concerned about your general wellbeing, we're here to help.

Here's the different ways Ben can help you:
Tips and advice

The 'For me' section on our website gives you tips, advice and tools on a range of wellbeing topics, including stress, mental health, money worries and sleep. These articles are for anyone who feels they might benefit from making some small changes in their life before it develops into a more serious issue. You can also sign up to receive our Health & Wellbeing tips, advice & tools via email regularly.

Helpline
If you need someone to speak to, call our free and confidential helpline on 08081 311 333, Monday - Friday from 8am-8pm. You can also chat with our trained advisors online, or request a call back at a time that suits you.
Our friendly advisors can offer support and guidance while ensuring they find out all the information needed to get you the right support.
Ben also operates an out-of-hours text support service, to access this service all you need to do is text BEN to 85258. It's free, confidential and anonymous - find out more here.


Tailored support & guidance
Firstly, we'll seek to understand the challenges you are facing and identify the causes of the underlying issues affecting your health, wellbeing and quality of life. A designated case manager will work with you to create a tailored support plan and you can choose the right level of support for you.
We will continue to work with you to provide the right support at the right time and together, we'll measure and celebrate your progress, giving you the confidence to help you get your life back on track - for good.
This support is based on your individual needs and we can offer information, advice and guidance and give practical support in a range of areas such as:
Bereavement
Housing
Employability
Finances and money management
Utilities
Caring responsibility
Physical health
Neurodiversity
Disabilities
Support to access specialist organisations around issues such as substances, alcohol, and gambling
We can also support with urgent situations such as homelessness and fleeing abuse.
Talking therapies
When an individual approaches Ben for support with their emotional wellbeing or mental health, we will take them through an assessment which helps us to better understand their current needs and any impact this may be having on their daily life.

For some, the outcome of this assessment may be that Ben will provide a short-term course of therapy. For those that require longer-term support or are in current crisis we will support and advise them of the relevant service that can support them better.

Talking therapy can be beneficial depending on what you need support with - these sessions are delivered over the phone or via video call. Our ongoing one-to-one support is designed to provide the right support at the right time and the confidence to help people get their lives back on track - for good.

Therapy can help you manage and cope with difficult life events, such as:

Bereavement (losing someone close to you), or losing your job
Relationship problems/breakdowns
Upsetting or traumatic experiences, whether it's something recent or something that happened a long time ago
Difficult emotions, such as grief, guilt, sadness, confusion, anger and low self-esteem
Depression and anxiety
Long-term physical health problems

Financial support
Each year, we support many people who are struggling to make ends meet for all different kinds of reasons. In fact, money worries are one of the biggest reasons why people ask us for help.
Whether that's struggling to make ends meet or not having enough money to cover an unexpected expense - we're here to help. We can help you to maximise benefits, work on budgeting, access statutory support, explore available grants and help get you back on track with your finances.
If you're worried about money, don't suffer in silence - call our free and confidential helpline on 08081 311 333 (Mon-Fri 8am-8pm).

SilverCloud

SilverCloud is our digital platform with a range of interactive tools to help you improve your health and wellbeing. It's free and easy to use and there are lots of programs to choose from, including support with anxiety, body image, stress, sleep, money worries and lots more. We also offer a range of programs tailored to younger people aged 16+.
Each program has a range of tools and activities - helping you to develop coping strategies to better deal with life's challenges - sign up today.
Life Coaching
Our free life coaching service gives you the opportunity to work with a qualified professional to help you maximise your potential, set and reach your desired goals, and become the best version of you.
If you have an idea of what you want to achieve but are not sure how or where to start, or you feel ready to take your life in a new direction - then life coaching could be for you.
We're here for you
We are here for anyone who works, or had worked in UK Automotive, and their family dependants. If you're not sure if or how Ben can support you, please get in touch. Our friendly helpline team will be able to chat through your options and support you in a way that works best for you.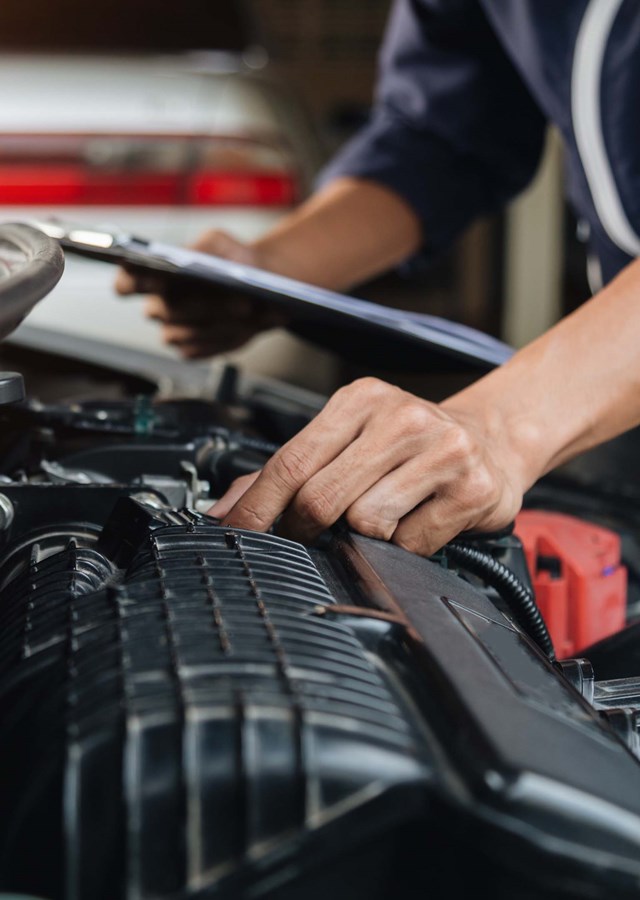 Sign up to hear more from Ben