For me
Physical health
Looking after our physical health is not only good for us now, it can also help us improve our mental health and wellbeing. Whether you want to get fitter, eat better or need some help with something specific, we can help.
What is physical health?
Our physical health, like mental health, varies all the time. One day we can feel aches and pains and another we can feel fitter, healthier and more energised. This is true for everyone, including someone living with a long-term or chronic health condition.
Physical health and mental health are linked and can affect each other. If we feel unwell, our mood is often affected and we can be quieter than usual. Looking after our physical health and wellbeing can help our mental health. Whether you need help to sleep better, stay physically fit or manage a long-term health condition, we can help.
Here's some ways you can stay fit, healthy and active:
Increase your physical activity

Exercise releases endorphins in your body, giving you a natural high – there are lots of workouts online that the kids can get involved with too –  check out NHS 10min workouts or couch to 5k. Here are some other great ideas to get physical.
Eating a healthy, well-balanced diet is very important for our physical and mental health. The saying, "you are what you eat" really is true – if all you eat is rubbish, you'll probably feel rubbish too. We should try and aim to eat 5 pieces of fruit and vegetables per day. Try Miguel Barclay's £1 meals, SuperCook for recipe ideas or Jack Monroe's healthy foodspiration! Find more general information about eating healthy and how what you eat can affect your mood.
It's recommended for adults to aim for around 8 hours of sleep each night. Even in lockdown, aim to go to bed and get up at the same times each day and make enough time to unwind before going to bed. Sleep allows the body to restore itself, cells to repair themselves, and the brain to reboot. If you're struggling with sleep, we have lots of tips and advice available here.
We should try to drink 6-8 cups of water each day (or 2 litres). Not drinking enough water can cause headaches, issues with concentration, hunger and tiredness, as well as affecting mood. If you find yourself losing track of how much water you're drinking, get yourself a 2 litre bottle and focus on finishing that each day. Find out more about staying hydrated here.
Ever heard the saying, "you can't pour from an empty cup"? This is about self-care. Self-care is about looking after yourself and making sure that you are OK first. It isn't selfish – it's necessary. Find out more about self-care here.
If you'd like to receive regular tips, advice, and tools like these each month - sign up here. 
And, if you need some help or advice for your physical health, call us free on 08081 311 333 or chat with us online - we're here to help.
Cheap ways to get fit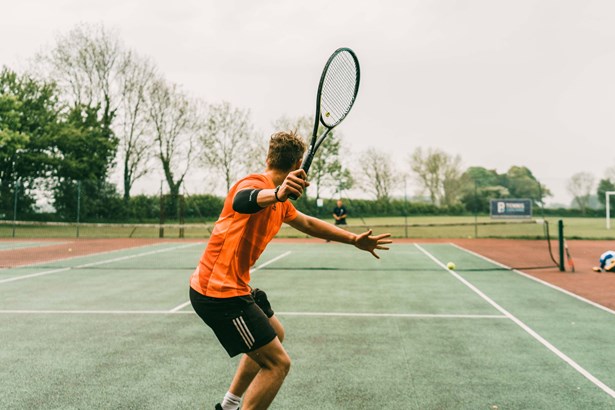 Getting fit and staying active doesn't have to involve shelling out for expensive classes or gym memberships
Find out more
Derek's story
Derek was in a motorbike accident that left him disabled and he couldn't afford to buy the electric wheelchair he needed
"I felt lost. I was immersed in a new world of disability after a motorcycle accident and found myself needing a powered wheelchair.
Don't think you have to do everything on your own. Ben is there to help in many other ways, as well as with grants and funding." 
Sign up to hear more from Ben