Tips to keep fit
The good news is that getting fit and staying active doesn't have to involve shelling out for expensive classes or gym memberships! There are plenty of ways to get moving and many of them won't cost you a penny.
Check out our tips below:
Get out in the fresh air with free fitness sessions taking place across the UK! Sign up for a coach-led session and knockabout with Tennis for Free, try out a range of activities (including football and mountain boarding) at a Park Lives event or grab your trainers and join in a Park Run. 

You can also have a workout at your own pace at an outdoor gym – free gym equipment located in parks around the country.
If you prefer to exercise at home, the NHS website is a great place to start. It has a range of downloadable exercise routines, including 10-minute workouts. They also have a range of exercises for beginners and chair-based exercises if you have physical limitations.

If you're into video workouts, try Fitness Blender, NHS Fitness Studio or Joe Wicks (The body coach). Or you can always pick up a cheap DVD.

Your phone is also a handy tool for improving your fitness. One of the most famous apps is the Couch to 5k programme, which is designed for people who want to take up running. If you prefer your exercise slightly more extreme, check out the Zombies Run! app. 

If you're not a runner Sworkit offers strength, cardio, yoga and stretching workouts. Freeletics is a personal trainer app that creates a training plan made up of high-intensity workouts based on your bodyweight).
If you need some inspiration to find a new sport, try out this activity quiz from the BBC.

You can find local classes, including pilates, Zumba and boxercise, on the online Class Finder website. For those with a competitive streak, there's also PlayerWanted.co.uk to help you find a football, hockey, rugby or cricket team near you.
Did you know that you can get fit while volunteering? Giving a little back can help your mental health and boost self-confidence.

Instead of going for a lonely evening run, why not see if you have a local Goodgym? These running groups combine jogging with supporting community projects and isolated older people.

Alternatively, Green Gym and Wildlife Trusts give you the chance to work on conservation projects such as planting trees or sowing wildlife meadows.
If you'd like to receive regular tips, advice, and tools like these each month - sign up at www.ben.org.uk/sign-up. 
More on physical health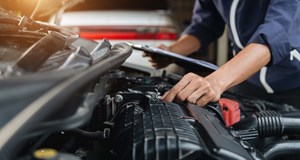 Like your car, your body needs good care to keep it running well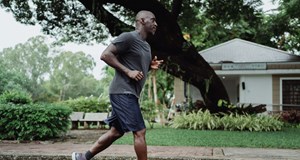 Increase your physical activity to help you stay fit, strong and healthy. This will also help boost your mental health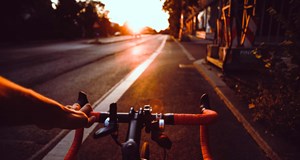 Simple tips to help improve your physical health, mental health and reduce the risk of illness or injury
Sign up to hear more from Ben