Life Coaching FAQs
How much is life coaching?
Ben offers life coaching completely free for everyone who works or has worked, in the automotive industry.


What happens in a life coaching session?
During the session, your coach will ask you questions, exploring what you want to achieve in life, what areas you're unhappy with and where you'd like to see yourself in the future (what does great look like).
Your life coach will offer support and provide feedback to help you to stay motivated and focused on your goals and will occasionally set you tasks and objectives to work on outside of sessions.
Everyone that goes through life coaching will leave with a toolkit, packed full of useful resources to help them confidently face any future life challenges.
How long are the sessions?
Coaching sessions typically last between 30-60 minutes and are usually delivered weekly over the phone or via video call. You can have of life coaching, depending on your personal needs.
Is life coaching for me?
Do you feel like you're not making the most of life? We know that there are many people out there who feel stuck and feel that they are not making the most out of their life. Whether it's a lack of confidence, time, or motivation, it's common for people to stand still, or stay in their comfort zones rather than pushing themselves to make the changes that they'd like, to improve their quality of life.
That is where Ben's life coaching service can step in. If you have an idea of what you want to achieve but are not sure how or where to start, or you feel ready to take your life in a new direction - then life coaching could be for you.
What do I need to start?
Ben is proud to support anyone who works, or has worked in the automotive industry. As part of offering our services, we will need to receive proof of your industry connection, for example p45, contract, copy of a payslip. Please be aware that we'll ask for this to confirm your eligibility and get your life coaching sessions started. 
How do I sign up?
Ben's life coaching is free for anyone who works, or has worked, in the automotive industry. You can sign up today by calling our free and confidential helpline on 08081 311 333, or by completing our easy online form - which can be found here.
More about life coaching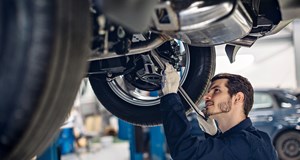 Ben's life coaches all uphold professional standards that promote good moral and ethical practice. Find out more about Ben's life coaches and what to expect from your life coach.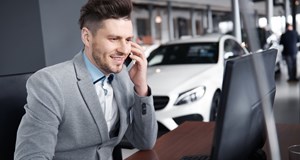 Our Life Coaches often help people with these areas of their life.
Sign up to hear more from Ben