"I have a daughter who's now 23. Since the age of 13, she was bullied at school and there was never any respite as the bully lived in the flat below us. She then started to self-harm and, by the time she was 17, she tried to take her own life. 
"We took my daughter to the doctor which helped a bit and we arranged mental health support, but she saw different people each time and had to keep telling her story over and over again which was tiring. Then she got married and had a baby girl, which helped her immensely as she started to feel like she had lots to live for. She told me that she lived for her little girl.
"Sadly, after 18 months her relationship broke down and she felt like she couldn't cope with a failed marriage. She was seriously struggling and told me that not even her little girl could save her now. I was so worried about her.
"That's when I contacted Ben and they organised counselling. It was fantastic as my daughter always had the same person to talk to, they knew her, they called her and regularly checked in with her to see how she was doing. She didn't have to tell her story all over again each time, like before. I honestly can't tell you the difference in my daughter after 6 sessions of counselling, it was amazing. Now, every time she gets to a point where she's feeling low, she thinks back to her counselling and the coping mechanisms she learned. The difference in the way she handles things is amazing. 
Real life stories
Di's story
"I can't thank Ben enough, I'm so happy my daughter received the help she so desperately needed. Her future looks rosy now and bright, she's doing really well. She's now becoming independent and looking to get her own place. She's eager to get out there, whereas before she just wanted to hide at home. She has a part time job now and she wouldn't have been able to do that before. Counselling has helped her become more grown up. Every time she gets to a point where she's a bit low, she remembers the coping strategies her counsellor taught her. If I could have done a 'before and after' film, you wouldn't think she was the same girl! All credit to the counsellor. It's a huge weight off my mind.
"That's why I did a sponsored head shave to raise money for Ben. I lost my youngest sister to cancer so I donated my hair to a charity who make wigs for children with cancer. It's just a small thing to give back. We also do things like raffles and cake bakes at TrustFord to raise money for Ben. 
"The difference Ben makes to peoples' lives is incredible. Ben has done so much for me, I can't even begin to tell you. It's so worth that phone call. Don't hesitate to call. If you feel you need some extra support – it just takes one phone call, just one chat. Someone is listening."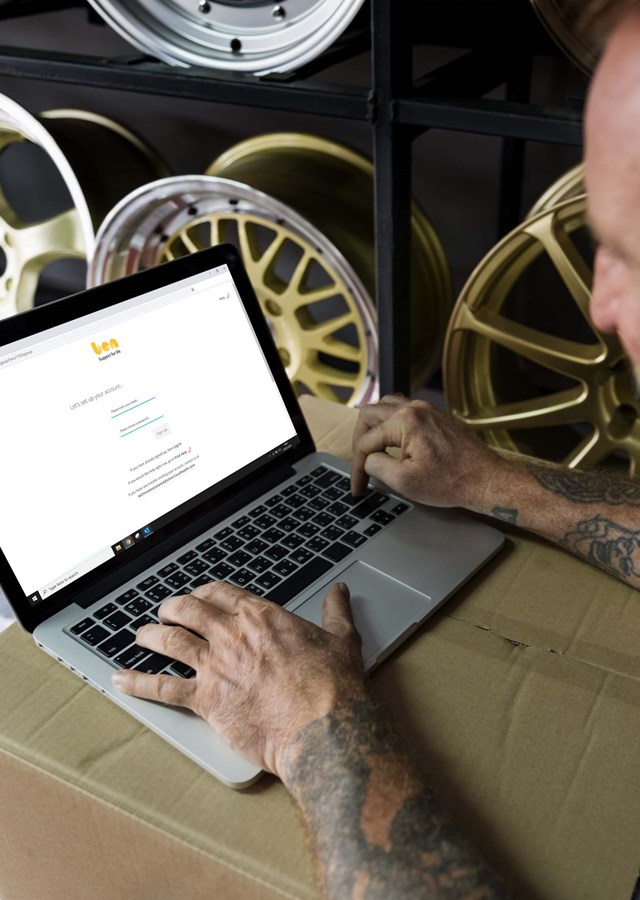 Sign up to hear more from Ben