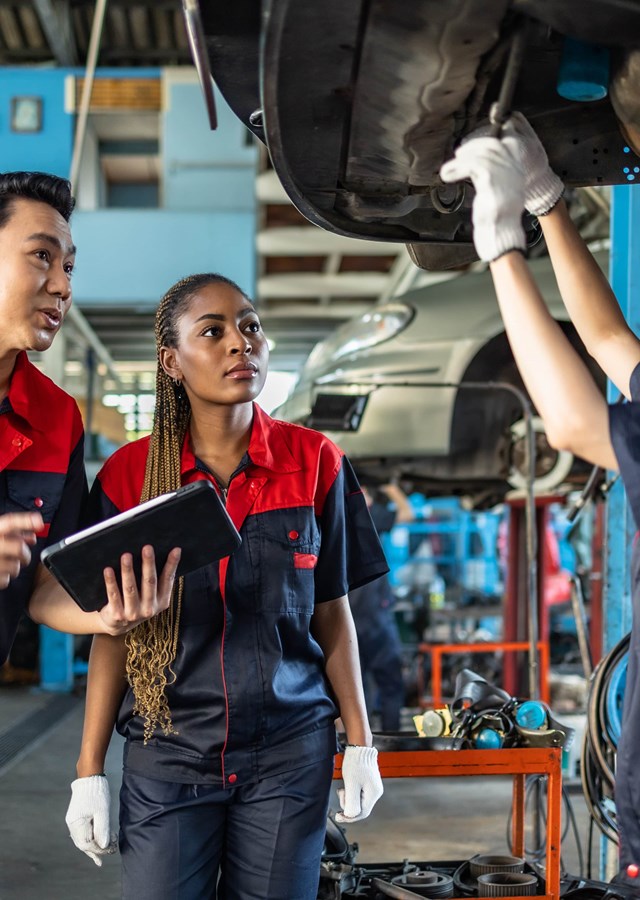 Articles
Supporting employees with burnout
By Ben, the automotive industry charity
If an employee has opened up to you about being burnt out, it's important to be as supportive as possible as this will have a significant impact on their recovery. 
To help line managers and employers navigate this situation, we have put together our top tips for supporting an employee after burnout…
Be there

Make time for your employee on a one-to-one basis, ask questions and listen. Ask what the key stressors have been for them and say you would like to support them as much as you can. Ask how often they would like to catch up with you and get these catch ups in the diary. 
Keep an eye on workload

If you know that workload is a key factor, make sure you protect your employee's time as much as possible. You may need to step in and help them prioritise key tasks and push other, less important, things back. Make sure their objectives are clear and that targets are achievable.
 

Offer flexibility

Offer as much flexibility as you can. What will help one person may not help another, so ask your employee what would make their life easier and aid in their recovery. Would it be a reduction in hours? A later start time / earlier finish time? Or it might even be just some time off work to rest and recuperate.



Get to know them

Get to know your employees and what activities they find enjoyable both in and outside of work. You could encourage them to pursue goals outside of work and get them to focus more on the jobs they particularly enjoy inside of work for a period of time.
Encourage time out

It's important to make sure that people are taking their annual leave regularly. Protect your employee's time during the work day by seeing if they can cut back on meetings and get them to take mental breaks during the day when needed. 
Practise what you preach

If you are encouraging your employees to switch off from work, take their annual leave and generally look after their wellbeing, you should aim to model this behaviour yourself. For example, if employees see emails from you being sent at 10pm, they might think they need to respond. Move away from the 'always on' culture by modelling this yourself. 
Share Ben's tips & advice

Provide self-help content and raise awareness of health and wellbeing topics including burnout, resilience, self-care and lifestyle (i.e. sleep). You can provide our tips and advice through your available communications channels. You can also encourage your employees to sign up to our tips, advice & tools: www.ben.org.uk/signup.



Provide Ben's support contact details

You can share Ben's support contact details with employees via your relevant communications channels, as follows:

If you're struggling to cope, Ben is here for those who work, or have worked, in the automotive industry and their family dependents. Please don't hesitate to get in touch via our free and confidential helpline: 08081 311 333 or use our webchat at www.ben.org.uk. You can also access Ben's out of hours text support line by texting BEN to 58258 from 8pm-8am. It's completely free to get in touch with us if you work (or have worked) in the automotive industry, or you are dependent on someone who is.
Sign up to hear more from Ben