Our connections
What is 'social support' and what does being 'socially connected' mean?
Social support can be described as having a network of family, friends, peers, colleagues or a community of people who you have a relationship with day to day and in times of trouble. It's about those you spend time with or stay connected to.
Why is social support and connection important?
We, as human beings, all have basic needs for food and shelter, but also for a sense of belonging to a group – we have a need to form relationships. 
We're all different and our social needs vary, but having a support network is an essential area for us to pay attention to, so we can look after our health and wellbeing.
Research has shown that having a strong network of support is good for our emotional and physical health, including improving our immunity. Lack of social connection and loneliness is actually linked to both poor emotional and physical health.
These are five ways you can build your own social support network:
Use technology to stay connected
Be a good listener
Try something new
Build a regular routine
Recognise when you need help
To learn more watch our video or read our top tips.
If you're struggling, don't forget that you can chat with us online or call our helpline on 08081 311 333. Our helpline team can also help you to access our digital support programmes to help you with resilience, stress, anxiety, depression, money worries and sleep.
If you need more help, our helpline can support you to access further digital support programmes for stress, anxiety, depression, money worries, sleep and resilience – including access to mindfulness activities.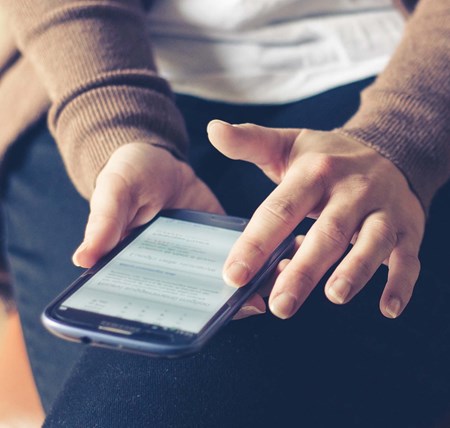 Sign up to hear more from Ben