Feeling nervous
We will all experience some level of anxious feelings, fear and nervousness in our daily lives, it's pretty much a fact of life. However, these feelings can make us uncomfortable, especially when we experience physical symptoms like sweating, feeling sick, blushing and a racing heart.
Even though this isn't a full-on anxiety attack or episode, feeling nervous and fearful is not very nice and the physical symptoms can make us feel uneasy, unwell or embarrassed. If you experience any of these, don't worry, there are ways to manage it:
Tell yourself you're excited
We get a lot of the same physical symptoms with excitement, as we do with fear and nervousness. There is evidence to suggest that, if we tell ourselves we're excited, rather than nervous, we don't actually feel as nervous anymore. This is because we re-frame it in our minds and see whatever is scaring us as an opportunity. 

Say to yourself: 'I am excited about giving this presentation/having this difficult conversation/meeting my targets.' This trick, from cognitive behavioural therapy, will 'flip the switch', and can take us from fear and anxiety to being
alert and ready.


Focus, focus, focus
Concentrating on something else and studying it in detail is a useful tool to help us shift our focus away from the the thing that is making us nervous or anxious. Whether you concentrate on a picture, the wall, an animal, or a car, focusing on something else when we feel anxious or nervous can help to calm us down and stop us being distracted.


As easy as a walk in the park
Surrounding yourself with nature can calm your thoughts and relieve some feelings of anxiety. If you can, go and walk around for a while – in the park, by the sea or even just round the block. You will naturally relax as you exercise and your body releases endorphins. 


Record your mood
This is a great way of identifying what issues or situations are making you nervous. Once you know what they are, you can work out how to them address them. You can also check your mood using tools like this anxiety tool.


Tell someone you trust how you feel
Sometimes opening up about problems to a loved one or close friend can make all the difference, and they can even help you find solutions. As the saying goes, a problem shared is a problem halved.
If you're struggling with feeling anxious, get in touch. You can call us free on 08081 311 333 or chat with us online - we're here to help!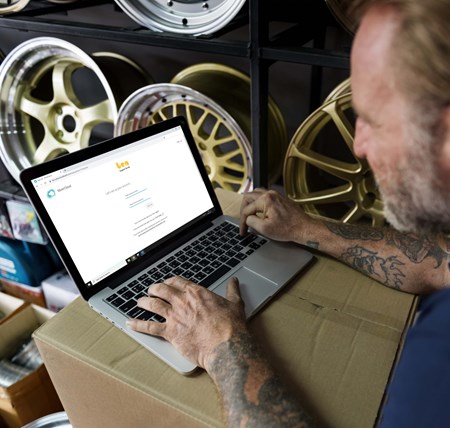 Sign up to hear more from Ben