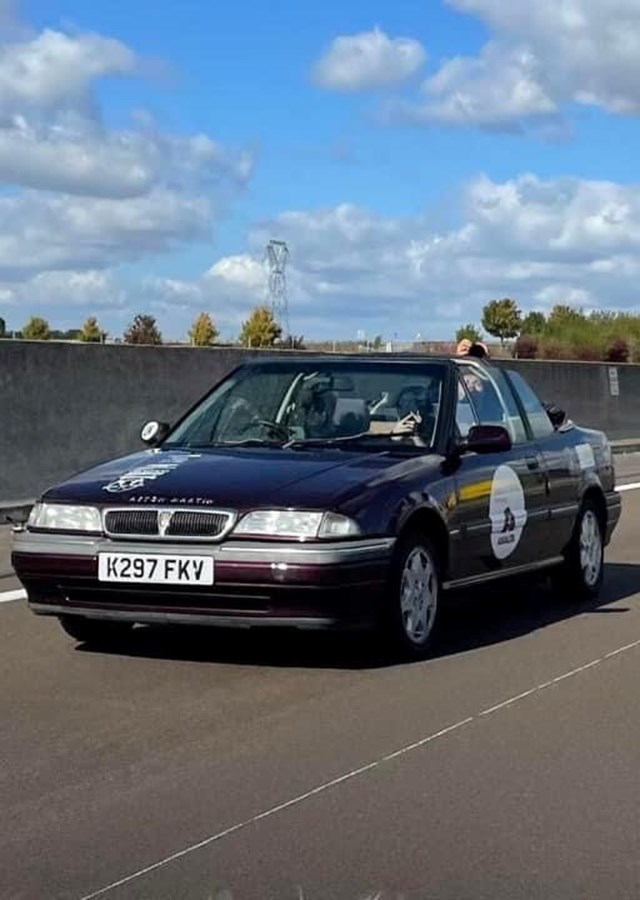 News Hub
Classic car to be auctioned for Ben at Automechanika
Unique classic car which recently travelled Europe is being auctioned at Automechanika to fundraise for Ben
A truly unique 1993 Rover 216 Honda cabriolet which made it to Monaco and back in 5 days last year is being auctioned at Automechanika Birmingham on 7th June to fundraise for Ben, the automotive industry charity. A rare classic, there are just 207 of these cars left on the road.
Truly one of a kind, the car was bought, lovingly restored and decal'd by Louise Baker and Rachel Murray and travelled over 1,500 miles as part of renowned car rally challenge, Bangers4Ben, which runs annually to fundraise for the charity. The car was driven by Louise and Rachel to Monaco via the south of France coast road and through the Alps last October. The well-travelled Rover is now returning to its home in the Midlands to be sold and raise further funds for Ben.
Visit Automechanika and take part!Visit the Ben team at Automechanika, stand F114 on 7th June, and take part in the auction for your chance to win the car. Book a free ticket to the event here.
If you're unable to attend Automechanika, you can still donate to show your support for Ben: https://giving.ben.org.uk/pf/lou-rach-1eb19 
Louise Baker, Company Director of Womanic Ltd, said: "Not many people know, but automotive can be a stressful profession. Ben is there for anyone in the industry who are struggling with their health and wellbeing - whether that's mentally, financially or physically. So come along to the Ben stand at Automechanika and have your chance to take this one-of-a-kind car home!"
Ellen Plumer, Head of Marketing & Outreach at Ben, said: "We can't thank Louise and Rachel enough for all their hard work fundraising for Ben with this brilliant banger. We hope to see many of our automotive family there at our Automechanika stand and we're looking forward to seeing who takes the car home!"
-ENDS-
Sign up to hear more from Ben