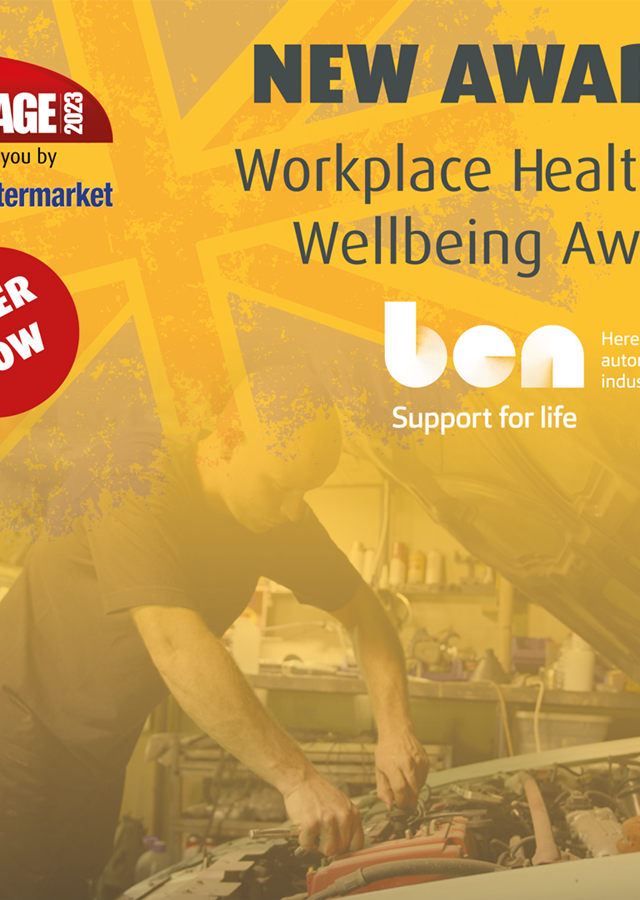 News Hub
Ben adds new award to Top Garage 2023
Ben is excited to be working with Aftermarket magazine on a new workplace award which is being added to Top Garage for 2023.
The Workplace Health and Wellbeing Award will be judged through Ben's Health and Wellbeing assessment framework and garages in the competition will initially be asked to undertake a self-assessment.
Adding this award to Top Garage will identify the automotive employers that are working hard to create and maintain a positive and supportive workplace.
To find out more, read the full article on Aftermarket's website.
ENDS
Sign up to hear more from Ben