Covid-19
Although most legal restrictions have been lifted across the UK, and many people have been vaccinated, it is still possible to catch and spread COVID-19, even if you are fully vaccinated. 
Coronavirus (COVID-19) will be a feature of our lives for the foreseeable future, so we need to learn to live with it and manage the risk to ourselves and others. Find out the latest Government guidelines in your area by visiting: www.gov.uk/coronavirus 
We have tips and advice for specific areas of your health and wellbeing that may be affected as a result of the current situation, and information on how we can help. 
New information is added regularly, so keep checking back and please share with family, friends or colleagues who may find it helpful.
If there is something you can't find and would like to know more about please email us.
If you need more help or have any questions, don't forget you can chat with us online or call our free helpline on 08081 311 333. We're in this together.
More about Coronavirus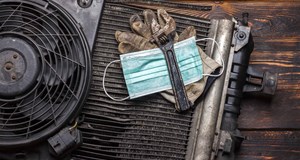 What is Coronavirus? - Coronavirus COVID-19 is a new illness that can affect your lungs and airways. It's caused by a virus called coronavirus
Sign up to hear more from Ben