The quest to conquer Mount Kilimanjaro
The latest Industry Leader Challenge (ILC) will be Ben's biggest yet… a group of six teams from well-known automotive businesses will take on The Climb – to conquer Mount Kilimanjaro next year! 
Each intrepid industry leader, along with a future leader from each company, will climb one of the world's most iconic peaks, over a period of just 10 days. Each team is fundraising throughout 2021 aiming to raise a total of £300,000 which would be an ILC fundraising record! Due to current travel restrictions, it's hoped that the event will now take place in November 2022. 
Hella: Neil Grant and Spencer Grinham
LKQ Euro Car Parts: Andy Hamilton and Anthony McAteer
Marshall Motor Group: Adrian Wallington and Clive McGregor
Haymarket: Rachael Prasher and Jim Holder
Partners& and Lawgistics: Leon Bosch and Joel Combes 
JCT600: John Tordoff and Andy Bateman

Three leaders from Ben will also be taking part in The Climb: Zara Ross, Chief Executive, Matt Wigginton, Director of Partnerships, Engagement & Income and Rachel Clift, Health & Wellbeing Director.
What will the challenge be like?

Our industry leader challengers will climb the highest free-standing mountain on earth, which is a total of 5,895 metres tall. They will battle through 90km of extreme trekking, freezing temperatures, high altitude, brutal ascents and severe weather. Tackling such a hostile environment will be physically demanding, mentally challenging, but will fundraise to provide life-changing support for automotive industry people who need it the most.
Have the team been training?

The industry leaders have already been tackling some tough challenges as part of their busy training regime. By the end of 2021, they will have conquered a huge 1,509km and a height gain of 92,508m, which will total over 2million steps – equivalent to climbing Kilimanjaro almost 16 times!
This challenge was chosen to represent that everyone has their own mountain to climb at some point in their life – no matter who they are, what they do, or where they come from.
What is the Industry Leader Challenge?

The Industry Leader Challenge (ILC) is an epic personal challenge taken on each year by an automotive industry leader (or leaders) to fundraise for Ben. The ILC is certainly not for the faint-hearted and requires extraordinary personal endeavour that tests the challenger either mentally or physically – or both. After completing a challenge of their choice (either with a team or alone), the challenger then hands the baton over to another industry leader for the following year.

The ILC was originally inspired by Sarah Sillars OBE who took on her own personal challenge for Ben, successfully climbing Kilimanjaro in 2010 and raising £38,000.
How many ILC's have there been?

The first ever ILC took place in 2016, by Daksh Gupta, CEO Marshall Motor Holdings PLC, who conquered his fear of heights by skydiving from 13,000ft, raising over £151,000 for Ben. Daksh handed over the baton to Jeremy Hicks, MD of Jaguar Land Rover UK, who galvanised a team of 14 colleagues to take on the 'Jaguar Land Rover Channel Swim Challenge' 2017, raising over £214,000.

ILC 2018, also known as the Lookers 'Electric Charge', involved Andy Bruce, Lookers CEO, and his team driving across the UK and Ireland in electric vehicles, travelling to all company dealerships. This challenge raised an impressive £215,755 for Ben.

The ILC baton was then passed to three well-known senior industry leaders Jon Wakefield, Tim Tozer and Darren Guiver, who took on The Epic Thames Waterbike Challenge in 2019. The trio cycled over 170 miles on land and water in just four days! This challenge raised a staggering £273,360.40 for Ben.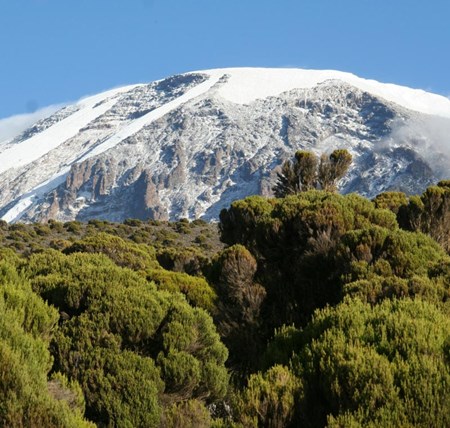 'When I ran out of hope...I called Ben'
Jamie, who works for Arnold Clark, needed Ben's support after struggling with depression following two failed marriages and losing his dad. After speaking to some work colleagues, they encouraged him to talk to Ben. 
The automotive industry is a family and we come together to look after our own. When you complete this challenge you'll be making a life changing difference to those in the automotive family, just like Jamie's.
When any member of our automotive family is struggling, we all rally to support them.
Watch Jamie's story to find out how your support can make a life-changing difference.